Zoom G3 and G5 Model Comparisons
Comments

G3 vs. G5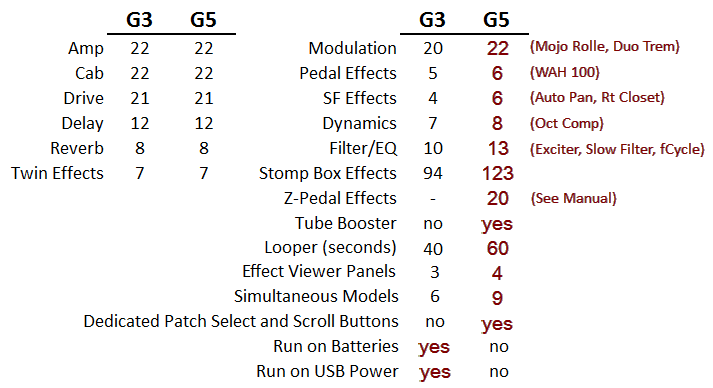 Bypass Tone
First, do the G3 and G5 with no effects engaged sound like my guitar and amp without them, or do they color my tone even when there are no effects turned on?



I can't hear any difference between having the G3 or G5 in my chain or having them out.






ProCo Rat vs. Squeak model.


The G5/G3 model is close enough that my '87 Rat went to Ebay. Tone is 87-90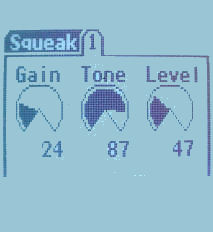 Vintage Cry Baby vs. Zoom PedalCry, PedalVx and WAH100 models.
Firstly, the vintage pedal is more noisy than any of the G3/5 models. Using a battery to power it helps but it is still noisy on toe-down. With the Zoom noise reduction effect on the modeled pedals are more quiet.

The PedalCry model is tame compared to a vintage Cry Baby (stack of dimes inductor). It sounds Ok when rocking back and forth, but the heel-down position has no quack or out-of-phase sound like the original. The model is too clean and hi-fi.

The PedalVx model is better. It sounds good when being rocked and the heel-down position still quacks. It's toe-down position, however, is brighter than the the vintage pedal. Piercingly brighter.

The WAH100 can do the quack on heel-down, and doesn't pierce my ears on toe-down. This model also has a 'Depth' control that lets you adjust the sweep of the wah. I believe that I'll be able to get the sound of my vintage pedal from the WAH100 after experimenting some more.

So because of the PedalVx and WAH100 models my vintage Cry Baby can go to Ebay.


Expression Pedals: FP-01 vs. FP-02 vs. FP-02-Silver vs. FP02M
Heel Down
Front Open
Toe Down
Rear Open
FP-01
2 inch
1.25 inch
FP-02
1 inch
1 inch
FP-02+
1.25 inch
.75 inch
FP-02M
1.25 inch
.75 inch

The winner for me is the FP-02-Silver pedal.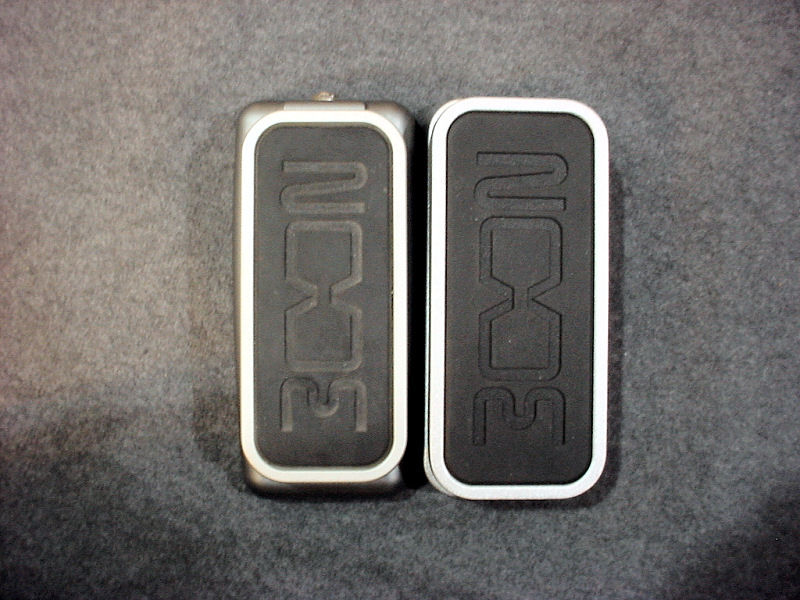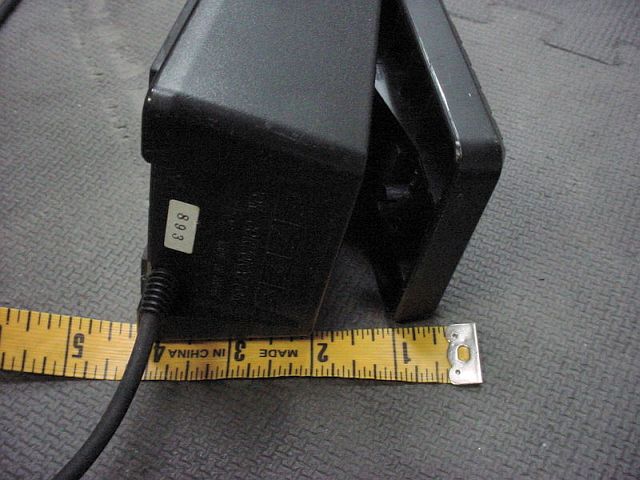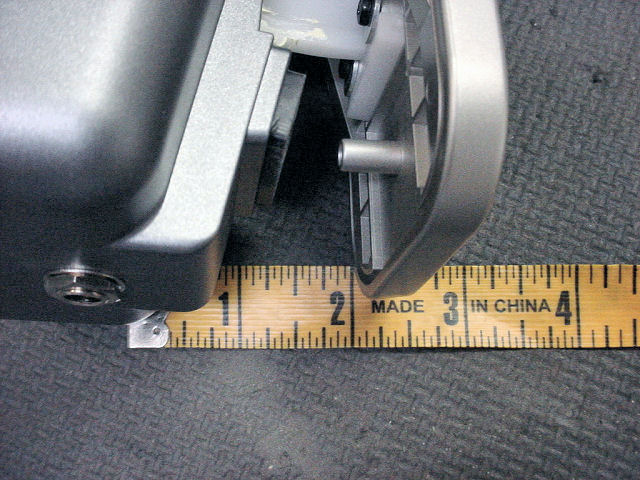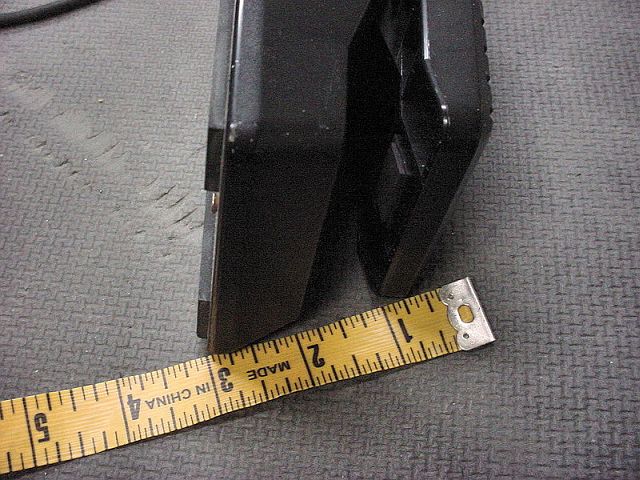 80's Distortion + vs. G3 Dist + model.
Newer Big Muff vs. G3 GreatMuf model.
Boss Metal Zone vs. G3 MetalWRLD model.
FUZZbrite fuzz clone vs. G3 anything.